A NEW CONCEPT IN MECHANICAL HANDLING
The Self Loading Truck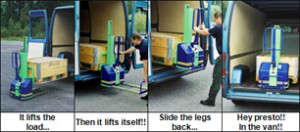 INNOLIFT travels with your Van, Pick-up or Trailer. One INNOLIFT can replace your Tail-lift, Hand Pallet Truck, Stacker, Ramp and Swing lift. The INNOLIFT is capable of easily moving, loading and unloading palletised goods of up to 600kg. INNOLIFT is easy and quick to transport, in your vehicle, along with the load so that there will be no unloading or reloading problems at your destination.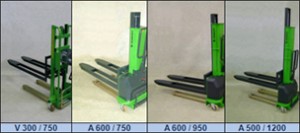 Independently powered by its own 12V electro-hydraulic power pack, the ability of INNOLIFT to load itself into a van, pick-up, or onto a trailer (with or without a load on the forks) is what makes INNOLIFT so unique.

Several years of product development have transformed this ingenious idea into an innovation that revolutionises the field of load transportation with Light Commercial Vehicles.