Electric Chain Hoists
Electric Chain Hoists are built on a die cast aluminium body on which houses  the gears and mechanisms for safe load lifting.
The Electric Chain Hoist Manufacturer has a highly qualified professional team for the design and manufacturing of its hoists.
The main advantages of these Electric Chain Hoists are:
Efficient design and exceptionally safe construction.
Very low maintenance levels.
Easy to use.
Range of accessories available.
Unlimited commitment of assistance. We are committed to providing our clients with high quality service in the shortest time possible.

The Quality Department ensures that our hoists have been designed and manufactured according to the company's high standards, procedures and FEM current applicable regulations.

Once manufactured, our hoists are subjected to rigorous load testing prior to delivery.

We deliver all our hoists with operating instruction manual, exploded views and parts lists and 12 months warranty extendable to 36 months on request.

CHARACTERISTICS
High strength lightweight aluminium alloy body.
Greased and sealed for life bearings and gears.
Oil bathed high efficiency load limiters.
Calibrated and hardened grade 80 chain according to EN-818-7 specifications.
Fail safe brake motor.
Built- in chain collector.
Power supply 230/400V, 50 Hz.
Class F isolation motor with IP55 protection.
Easily accessible control box.
Control pendant with emergency stop button.
Tested at our premises with 25% overload.
Upper and lower limit switches.
STANDARD RANGE
From 125 up to 5000 kg load capacity, single or dual speed: five different models (MINI, ABK 051, ABK 101, ABK 201 and ABK 3).
Single phase models up to 2000 kg load capacity.
ABK with stainless steel chain and load hook.
KBA, the inverted entertainment hoist.
The ABK for wind turbines.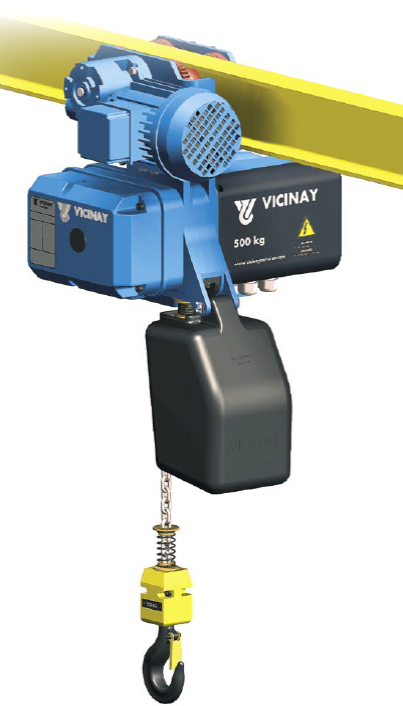 Standard Features
Upper & Lower Limit Switches as Standard
IP55 Rated Electrics as Standard
Control Pendant Cable 11m
Power Supply 400V / 3Ph 50Hz or 230V / 110V 1Ph
Low Voltage Control Pendant 48V
Powered Travel Trolley, two speed
Torque Limiter as Standard
Thermal Overload Protection
Chain Collector Bag
Emergency Stop
OPTIONS
Low voltage 48V control in ABK 051 and ABK MINI (standard in other models).
Plug-in control pendant.
Push, geared or electric travel beam trolleys.
Low headroom trolley hoists.
Other voltages and frequencies.
Radio control.
Other speeds.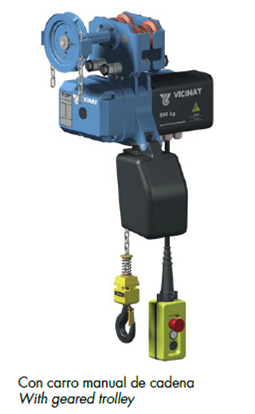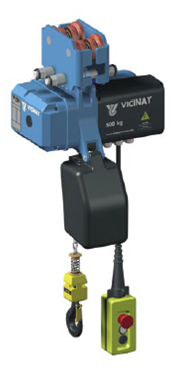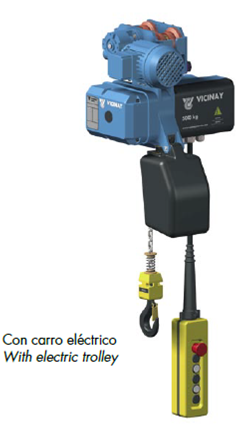 simply fill out your name & phone number and a member of our team will call you back asap.
download our

BROCHURES