One Stop Handling irl. Supply Standard & Non Standard Work Positioners which operate with loads from 65 kg up to 250 kg. Weight distribution is spread evenly over all four swivelling wheels and with the unit's short wheelbase and light self-weight the Work Positioner is the safest and most manoeuvrable lifter on the market!
An improvement in the working environment resulting in greater safety, ergonomics & profitability for your company.
Charger
The charger cannot overcharge the battery as the charger is an automatic switch off.
Perfect weight distribution
Due to the lifting mast unique positioning at the rear of the chassis New Mechanic has
achieved near perfect weight distribution providing unrivalled manoeuvrability.
The 100% vertical mast eliminates problems such as platform drift found on other products.
Compact design
The Work Positioner features an extremely compact design which is also very easy to clean.
Product features
One- or two-speed function for elevation and descent, depending on model.
Battery charger with auto-cut-of-function.
Easily customized for your specific requirements.
o Higher Lift Heights
o Wider Straddles etc.
o Long Reach
o Counter Balanced
Some of the products that can be handled:
o Boxes
o Reels
o Drums
o Sacks
o Cheese & Butter Blocks
o Castings, Tools & Dies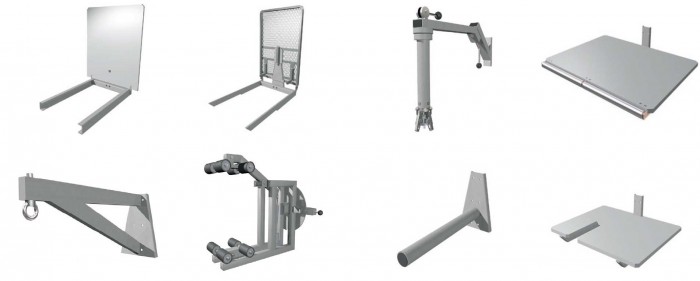 Download Brochure